Two very different events brought hundreds of bikers to Kelowna on the weekend
KELOWNA – Hundreds of bikers were on the streets of Kelowna this past weekend for two very different kinds of events.
The Salvation Army held their annual Motorcycle Toy Run Sunday, with 127 volunteers riding in formation from Kelowna to Lake Country and back. This is the 32nd year the Salvation Army has brought the ride to Kelowna.
Bikers from across the province were also in Kelowna last weekend for the Hells Angels annual Poker Run.
Cpl. Jesse O'Donaghey confirmed out-of-town bikers, many showing the colours of outlaw biker gangs, were in Kelowna for an annual competition where players collect a card at several checkpoints. Prizes are awarded to players with the best poker hands at the end of the event.
One neighbour says more than 100 bikes were parked outside 871 Ellis St. Saturday night. She worried that the increased presence was related to
the murder of a rival gang founder in Kamloops late last week

(link is external)
.
O'Donaghey says the event is legal and there were no incidents.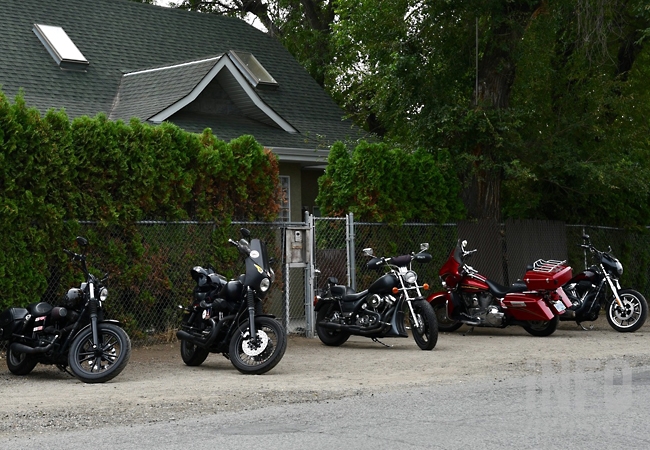 The Hells Angels clubhouse on Ellis Street was a stop on an annual poker run.
Image Credit: SUBMITTED
Justice Barry Davies describes the Hells Angel's clubhouses in B.C. as "safe havens" used to plan and commit crimes, and the Kelowna property has been a target of the civil forfeiture office since 2012.
A bid to quash the seizure was dismissed in February 2016 in a Vancouver courtroom, and forfeiture proceedings were expected to begin again in Vancouver this year.
According to their own website, there are ten Hells Angels' chapters in B.C.

(link is external)
Two very different events brought hundreds of bikers to Kelowna on the weekend
Reviewed by
Unknown
on
September 26, 2017
Rating: